Every game, Friday night "Pac-12 After Dark" does something equal parts delicious and devious, and this year is no different. The 4-6 Colorado Buffaloes and 4-6 Washington State Cougars do battle, knowing one of them will be eliminated from bowl eligibility with defeat.
Which team stays alive on Friday night? Ahead of the game, we've got the latest college football betting odds, DFS picks, and a Washington State vs. Colorado prediction.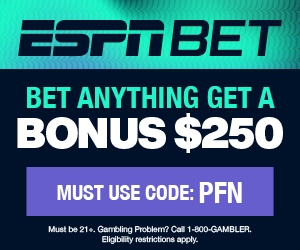 Washington State vs. Colorado Betting and DFS Preview
All odds are from DraftKings Sportsbook and correct as of Thursday, Nov. 16, 2023. Want to take advantage of the Washington State vs. Colorado? Visit the College Football Network live college football odds page to place bets in your state.
Spread
Washington State -4.5
Moneyline
Washington State -198, Colorado +164
Over/Under
63 points
Game time
10:30 p.m. ET
Location
Gesa Field, Pullman, WA
Predicted Weather at Kick
40 degrees, 7 mph winds, intermittent clouds
How to Watch
FS1, FuboTV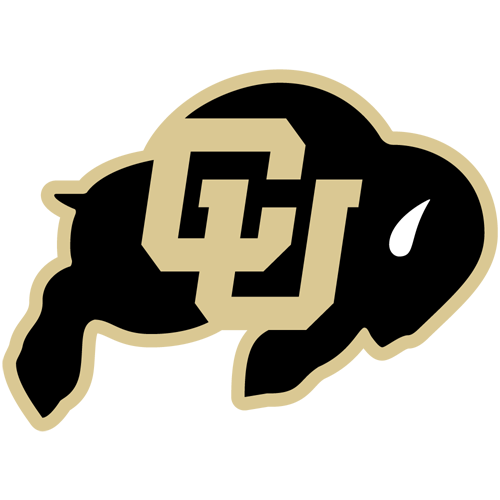 COL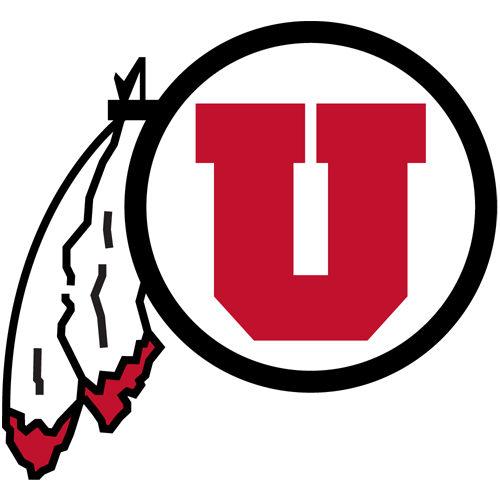 UTAH
Looking to cash in on the Cougars? How about making some bucks on the Buffs? If you're going to take advantage of the Washington State vs. Colorado odds, consider some of the following factors before you part with your hard-earned cash.
There might not be a more fascinating tale in college football this week than the game between Washington State and Colorado. Both teams have faded into national insignificance after electric starts, with one win in their past 12 games combined. Colorado holds a similar poor streak against the Cougars, losing the last three to slide to a one-game deficit in head-to-head history.
MORE: What Happened to Washington State?
Washington State is favored to win and end the Buffs' chances of bowl eligibly, and there's a clear route to that eventuality. However, there's also reason to be optimistic about Colorado covering the 4.5-point spread. They've covered the last three as an underdog, and are 5-1 covering when their opponent is favored. Washington State has only covered four times this year.
Two exciting quarterbacks, a plethora of offensive weapons, and two defenses that have been dismal despite containing plenty of playmakers; that all sounds like a recipe to hit the over if you ask us. Of the 20 games involving the two teams, 11 have gone over the total points line this season. Meanwhile, they come into this game off 67-point (Colorado) and 81-point (WSU) games.
Top DFS Picks and Fantasy Plays
Washington State Depth Chart | Colorado Depth Chart
QB Cameron Ward, Washington State 
QB Shedeur Sanders, Colorado 
RB Nakia Watson, Washington State 
RB Djouvensky Schlenbaker, Washington State 
RB Dylan Paine, Washington State 
RB Dylan Edwards, Colorado 
RB Anthony Hankerson, Colorado
RB Sy'veon Wilkerson, Colorado
WR Lincoln Victor, Washington State 
WR Kyle Williams, Washington State 
WR Josh Kelly, Washington State 
WR Cooper Mathers, Washington State 
WR Xavier Weaver, Colorado
WR Jimmy Horn Jr., Colorado 
WR Travis Hunter, Colorado
WR Javon Antonio, Colorado 
TE Billy Riviere, Washington State 
TE Michael Harrison, Colorado 
There are two college football games on Friday to compile your DFS team from in Week 12. If you're new to DFS, Fanduel Superflex contests require you to select a quarterback, two running backs, three wide receivers, and a "superflex" that can be any of the above or a tight end.
While Shedeur Sanders' early-season form and exceptional play ensured he's earned national acclaim, there's a quarterback in this matchup that should command similar attention. Cameron Ward's elastic arm and creative capacity make him a dangerous dual-threat who sits as the Pac-12's fantasy QB4. Ward or USF quarterback Byrum Brown should be your Friday DFS starter.
MORE: Pac-12 QB Rankings
No Washington State running back has more than 70 carries this year, with Nakia Watson leading the team with 210 yards and four touchdowns. The running back room is not fantasy-relevant. Colorado hasn't exactly been much more productive on the ground, but true freshman Dylan Edwards at least doubles up as a receiving threat — important for fantasy purposes.
Limiting WRs to three across these two games is tricky. Travis Hunter might be considered the go-to target for Sanders, but Xavier Weaver leads the team in receptions and yards. He hasn't scored a TD since mid-October but commands a good five targets per game. Lincoln Victor leads WSU in targets and yards, but Josh Kelly is the big-play touchdown threat.
Prediction Washington State vs. Colorado
Okay, so we've furnished you with the Washington State vs. Colorado odds and some DFS picks. Now, it's time to close this thing out with our prediction. One team has to end their losing streak on Friday night, but which will it be? It's not hard to find reasons for a Colorado win, while the Cougars have the potential to reverse their fortunes and claw their way to a fifth win.
After opening the season with three wins under the national spotlight, the Pac-12 has been a problem for Deion Sanders and his Colorado team. The Buffs stumbled to a defeat against Stanford and barely beat Arizona State in a schedule featuring both Oregon and USC.
In (Shedeur) Sanders' hands, the offense can operate at a high level. They've put up 30+ points in all but three games, with Hunter, Horn, and Weaver proving a trio capable of putting up highlight-reel plays and huge production. Washington State's defense has tallied just 17 sacks and 49 tackles for loss this year, which should take some pressure off a beleaguered Buffaloes offensive line.
The Cougars opened up their season in a similar style, beating up on out-of-conference competition. Jake Dickert's team even knocked off the highly-ranked Oregon State Beavers to go 4-0. Yet, they've faltered from there on out, tallying no more than 27 points through five games. When they got back in the groove last week against Cal, a defensive capitulation cost them the game.
That defense is going to be an issue on Friday night. They've allowed 29.9 points per game, and given up the most rushing touchdowns in the Pac-12. Only Stanford, Arizona State, and Arizona have snagged fewer interceptions in the conference this year. Additionally, 89.74% of the time a team gets into the Washington State red zone, the Cougars allow a score.
While that's damning, the Colorado defense has been worse. The Buffaloes have given up 33.9 points per game and allowed the second-most yards per carry in the Pac-12. Giving up 26 passing touchdowns — the third most in the conference — is just the tip of the iceberg of a terrible pass defense. Washington State QB Ward can lead his team past the Buffs in a close-fought win.
Prediction: Washington State 33, Colorado 31