The Sun Belt Championship might not get the same national recognition as the Power 5 conferences, but that doesn't mean the matchup won't be fantastic. The Sun Belt West has already been decided, while the East will come down to Coastal Carolina and Appalachian State. Week 13 will decide which team will face Troy.
Let's dive into the Sun Belt Championship scenarios and what each team needs to clinch their appearance in Troy, Alabama.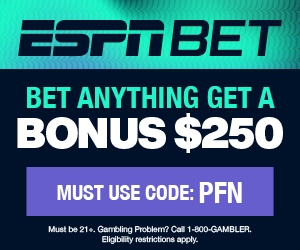 Sun Belt Championship Clinching Scenarios
The Sun Belt Championship will feature familiar faces regardless of how Week 13 plays out. Troy, at 9-2 overall and 6-1 in the Sun Belt entering its matchup against Southern Miss, has already locked in their appearance in the title game. They'll play host to whoever emerges from the East.
MORE: Sun Belt Standings
However, neither of Troy's potential foes have an easy road to clinching their bid into the matchup. Let's dive into what happens if Coastal Carolina and Appalachian State win.
Coastal Carolina Chanticleers
The Coastal Carolina Chanticleers have a much more difficult task on Saturday as they face 10-1 James Madison. JMU lost in overtime last week against the Mountaineers. However, the Chanticleers have a clear goal: if they win, they're in against Troy.
Coastal Carolina beat Appalachian State head-to-head, 27-24, on Oct. 10. That victory gave the Chanticleers a huge tiebreaker advantage. But now they need to cash in with their ticket into the title game.
To make things tougher, star QB Grayson McCall is expected to be out for the contest due to a concussion. JMU has the best run defense in the FBS, so expect them to load up the box and force Ethan Vasko to make plays on his own.
If Coastal Carolina and Appalachian State lose, and Old Dominion beats Georgia State, Coastal owns the tiebreaker due to head-to-head wins.
Appalachian State Mountaineers
The Appalachian State Mountaineers get to play the team that was one win away from making this a three-way tie, Georgia Southern. But the Eagles lost last week to Old Dominion, dropping them out of the race. This sets up a potential revenge game for Georgia Southern as they look to end the Mountaineers' season.
Appalachian State needs help to make it into the Sun Belt Championship game. Unfortunately, both teams have a 3:30 p.m. ET kickoff time, so there will be limited time for scoreboard-watching. The Mountaineers must play with everything to lose and hope the football gods are on their side.