Midweek MACtion comes with extra stakes in Week 12, as the 8-2 Miami (OH) RedHawks can secure the MAC East and a berth in the title game with a win over the 3-7 Buffalo Bulls in Oxford.
Who emerges victorious on Wednesday night? Ahead of the game, we've got the latest college football betting odds, DFS picks, and a Miami (OH) vs. Buffalo prediction.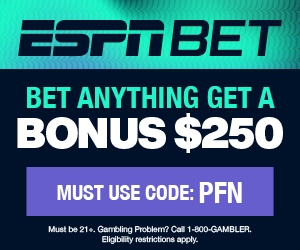 Miami (OH) vs. Buffalo Betting and DFS Preview
All odds are from DraftKings Sportsbook and correct as of Tuesday, Nov. 14, 2023. Want to take advantage of the Miami (OH) vs. Buffalo odds? Visit the College Football Network live college football odds page to place bets in your state.
Spread
Miami (OH) -9
Moneyline
Miami (OH) -345, Buffalo +275
Over/Under
40.5 points
Game time
7:00 p.m. ET
Location
Yager Stadium, Oxford, OH
Predicted Weather at Kick
39 degrees, 5 mph winds, clear
How to Watch
ESPN2, FuboTV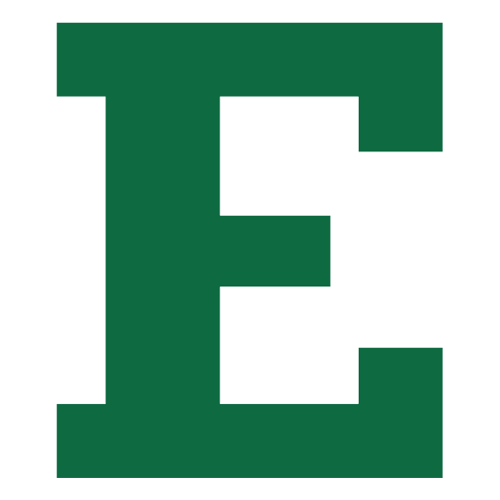 EMU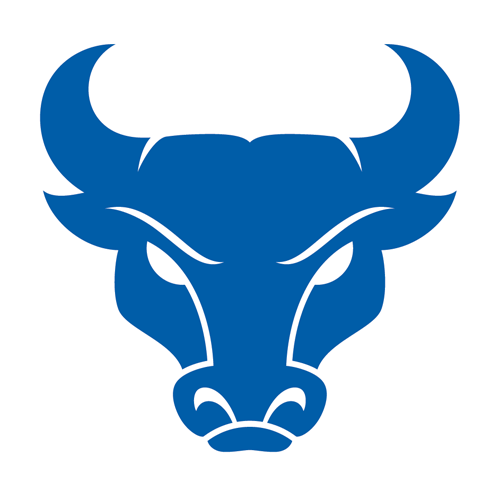 BUF
Will you make bucks on the Bulls or money on Miami on Wednesday night? If you're going to take advantage of the Miami (OH) vs. Buffalo odds, consider some of the following factors before you part with your hard-earned cash.
The two teams have traded blows in recent years, with no program winning consecutive games since 2016-2017, and — to steal a tennis term — the game has held serve with the home team winning the last six editions. Does that give the RedHawks an advantage on Wednesday night? They already boast a 16-9 record against the Bulls, despite defeat last season.
There's more than head-to-head history and trends behind the RedHawks being the favorite, and our Miami (OH) vs. Buffalo prediction explains why they should get the win they need to secure the MAC East title. When Chuck Martin's team wins, they cover. Set your watch by it.
Buffalo, on the other hand, hasn't covered the last two games and is 5-5 against the spread this season.
Finishing off the Miami (OH) vs. Buffalo odds, the Bulls haven't had a game cover the points total since their fourth game of the season. Although the RedHawks put up 30 points on Ohio without starting QB Brett Gabbert, they only scored 19 on Akron last time out and are 5-5 surpassing the points total this season. We're hedging a cautious under for the 40.5-point line.
Top DFS Picks and Fantasy Plays
Miami (OH) Depth Chart | Buffalo Depth Chart
QB Aveon Smith, Miami (OH)
QB Cole Snyder, Buffalo
RB Rashod Amos, Miami (OH)
RB Kenny Tracy, Miami (OH)
RB Keyon Mozee, Miami (OH)
RB Ron Cook Jr., Buffalo
RB Mike Washington, Buffalo
RB Jacqez Barskdale, Buffalo
WR Gage Larvadain, Miami (OH)
WR Joe Wilkins Jr., Miami (OH)
WR Javon Tracy, Miami (OH)
WR Marlyn Johnson, Buffalo
WR Cole Harrity, Buffalo
WR Boobie Curry, Buffalo
TE Nate Muersch, Miami (OH)
TE Andrew Schnackenberg, Buffalo
TE Zion Carter, Buffalo
There are two college football games on Wednesday to compile your DFS team from in Week 12. If you're new to DFS, Fanduel Superflex contests require you to select a quarterback, two running backs, three wide receivers, and a "superflex" that can be any of the above or a tight end.
With Ohio quarterback Kurtis Rourke drawing a favorable matchup, your Miami (OH) vs. Buffalo picks should avoid the quarterback position. Aveon Smith hasn't been a big fantasy asset since taking over from the injured Gabbert, while Buffalo quarterback Cole Snyder hasn't been as productive this season as last year in a struggling Bulls offense.
There are some playmakers to consider in this game, however. Miami running back Rashad Amos is likely the key to this game and currently sits as the RB3 in the MAC East. Amos has scored at least one touchdown in his last three games and comes into the game off the back of consecutive 100+ yards — while averaging over seven yards per carry each game.
Buffalo running back Ron Cook is also a viable option from this midweek MACtion matchup. He leads the team in touchdowns and has handled a double-digit workload in the last two contests. Cook also offers some fantasy value with his receiving acumen.
Buffalo's receivers have split targets this year, while Miami's Gage Larvadain hasn't replicated his early season form of late.
Prediction for Miami (OH) vs. Buffalo
Okay, so we've furnished you with the Miami (OH) vs. Buffalo odds and some DFS picks. Now, it's time to close this thing out with our prediction. Can the Bulls cause an upset on Wednesday night, snagging their fourth MAC win of the year? Or will the RedHawks book their ticket to Detroit for the MAC Championship Game with a win?
A tough trio of games has derailed any chance Buffalo had of making a challenge in the MAC. After going 3-1 to open the conference campaign, Maurice Linguist's team was comfortably defeated by Toledo on Halloween and then lost a low-scoring affair with Ohio, ending their chances of bowl eligibility three weeks before the end of the season.
They've had struggles on both sides of the ball, ranking 97th nationally for scoring offense and 86th for scoring defense. Snyder is talented but hasn't been able to showcase the full extent of his arm talent this year. They've not established the run like in recent years, and face a defense that ranks second in the MAC for yards allowed per game in 2023.
Although the Bulls have multiple playmakers on defense — including safety Devin Grant who leads the team with five interceptions — they've allowed the highest completion percentage to opposition quarterbacks. Importantly for this clash, they've also given up the most yards per carry, which should allow Miami back Amos to move the ball at will.
Buffalo has also allowed a score on 90.91% of red zone trips but has been able to limit touchdown scoring from 20 yards to 60.61%, a mid-MAC measure. Watch out for kicker Graham Nicholson cashing in as the RedHawks win the MAC East.
Prediction: Miami (OH) 24, Buffalo 13