With the Syracuse Orange on pace for their worst conference record since 2020, the Orange have decided to move on from head coach Dino Babers after eight seasons with the program. Babers finishes with a 41-55 overall record with only two bowl game appearances during that span.
As for who could replace his spot, let's take a look at five candidates who could help Syracuse.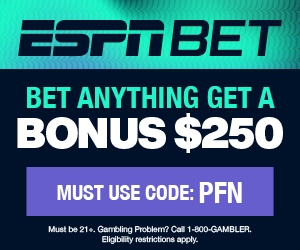 Candidates for Syracuse Head Coaching Job
Anthony White (Current Job: Defensive Coordinator Nebraska)
If Syracuse is looking for a big-name coordinator, but someone who has familiarity with the program at the same time, Nebraska defensive coordinator Anthony White seems like a logical choice.
White saw success in his three seasons as the defensive coordinator with Syracuse from 2020 until 2022 as his defense went from dead last in the ACC in 2020 to second in 2021 and fifth in 2022.
His success led him to take the Nebraska defensive coordinator job under new head Matt Rhule this season. The Cornhuskers defense was able to maintain as one of the best in the country as White currently has Nebraska 15th in the country in total defense (307.7).
White's defensive units have always stayed disciplined since being defensive coordinator starting at Arizona State in 2019. He helped rebuild the Orange defense which led to wins during his time with the school. It would make sense to take a look at him for the head coaching job if they want to take a chance on a new head coach.
Rocky Long (Current Job: Defensive Coordinator Syracuse)
Looking internally, one coach with experience as a head coach with a proven track record of success would be Rocky Long. Long has 20 years of head coaching experience in college football in his career, but never at the Power Five level.
Long was first head coach at New Mexico in 1998 and held the position until 2008. He helped rebuild the Lobos as he had five winning seasons for them, as he had a 65-69 overall record with a 40-34 conference record. His real success came at San Diego State starting in 2011 after winning three conference titles and appearing in five. He finished with an 81-38 record before resigning as head coach in 2019.
His defense has been middle of the pack this season but has kept them in many games with the offense's struggles. Syracuse could use his 20-year experience to help capture the magic he found at San Diego State. Long has had success in the past and could be a logical choice since he has relationships with the players.
Chip Lindsey (Current Job: Offensive Coordinator North Carolina)
North Carolina's offense has been one of college football's most balanced, high-powered units. That is thanks to their first-year offensive coordinator, Chip Lindsey.
Coming from being the offensive coordinator at UCF, Lindsey has helped the Tar Heels rank third in college football in total offense (514.8). Lindsey is no stranger to being a head coach as well, as he led the Troy program for three seasons, going 15-19 in three seasons, winning five games in each of those three seasons.
Syracuse knows all too well how good this offense in North Carolina is after a 40-7 loss to the Tar Heels back in October. North Carolina has been among one of the best offenses in the country, while Syracuse has the worst passing offense in the ACC, averaging 169.1 yards per game. Bringing in an offensive mind like Lindsey would help spark Syracuse's desperately needed offense.
Doug Marrone (Current Job: Offensive Line Coach New Orleans Saints)
If they want to get creative with their candidates and think outside the box, why not look at a coach who used to be the head coach for Syracuse?
Current New Orleans Saints head coach Doug Marrone has been a head coach for multiple teams in the NFL but was a head coach for the Orange in college from 2009 until 2012. In four seasons with Syracuse, Marrone went 25-25, including two seasons of eight wins and two bowl wins during his time. He would go on to leave the school to take the Buffalo Bills head coaching job afterward, going 38-60 overall as the Bills and Jacksonville Jaguars.
Marrone has bounced back and forth as an assistant coach in college and the pros since, but has shown that he can be an effective head coach at the college level. It may be a stretch to think Marrone would come back, but it could be a last stop as head coach for him, and he did well at Syracuse. Could be a chance to finish what he started over 10 years ago.
Jamey Chadwell (Current Job: Head Coach Liberty)
A name that has been brought up multiple times for future head coaching jobs has been current Liberty head coach Jamey Chadwell. There is good reason for that, though, as his recent teams had been dominant with rebuild processes in place for some of them.
Chadwell has been a head coach at the college level since 2009, working his way up from Division II to Conference USA. His most recent stop was at Coastal Carolina as he helped the program transition to the Sun Belt Conference. The Chanticleers went 39-22 in his time as head coach, winning one conference title and one bowl game in five seasons.
This season, Chadwell took over Liberty as their head coach, going 11-0 as head coach of the team in his only season so far. Many schools looking for head coaches will be calling Liberty to interview Chadwell and have a chance to be a head coach somewhere else. Watch for Chadwell to be someone Syracuse could bring in to turn the program around.