As the college football season nears its end, the coaching carousel begins a little earlier than usual. On Sunday morning, ESPN's Pete Thamel reported the Syracuse Orange fired head coach Dino Babers.
Babers had spent eight years at Syracuse.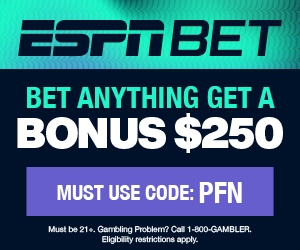 Dino Babers Fired from Syracuse
After compiling a 41-55 record across his eight seasons, the Syracuse brass had seen enough from Babers. The Orange could qualify for bowl eligibility in Week 13 as they host Wake Forest, but it clearly wasn't enough to save the veteran coach.
Babers had only one bowl win since arriving in 2016.
Babers was much more successful at Bowling Green in 2014 and 2015, winning 18 of 27 games. His two-year stint had him as one of the hottest coaching candidates in the nation as he produced a prolific offense. Syracuse peaked with a 10-3 record in 2018 but failed to win more than five games in six of his other seven seasons.
Syracuse paid Babers over $20 million in salary since 2018. They might have fired him after 2022, but the buyout on his contract was reportedly $10 million. However, these details are not always publicly available because Syracuse is a private institution.
The Orange has some potential candidates who have recently spent time at the school, including Sean Lewis (Colorado) and Tony White (Nebraska). However, they'd be wise to look into other veterans, including Dan Mullen and Ed Orgeron.
Dino Babers Coaching Resume
Hawaii – Grad Assistant (1984)
Arizona State – Grad Assistant (1985)
Eastern Illinois – RB Coach (1987)
UNLV – ST/RB Coach (1988-1989)
Northern Arizona – ST/DB Coach (1990)
Purdue – WR Coach (1991-1993)
San Diego State – WR Coach (1994)
Arizona – WR Coach (1995-1996)
Arizona – RB Coach (1997)
Arizona – Offensive Coordinator/QB Coach (1998-2000)
Texas A&M – Offensive Coordinator/QB Coach (2001-2002)
Pittsburgh – RB Coach (2003)
UCLA – WR Coach (2004-2005)
UCLA – RB Coach (2006)
UCLA – Associate Head Coach/RB Coach (2007)
Baylor – WR Coach/Recruiting Coordinator (2008)
Baylor – ST Coach/Recruiting Coordinator (2008)
Baylor – ST/WR Coach (2009-2011)
Eastern Illinois – Head Coach (2012-2013)
Bowling Green – Head Coach (2014-2015)
Syracuse – Head Coach (2016-2023)