The college football coaching carousel has officially reached its fever pitch and coaches are getting ready to move on both firings and hirings. With such openings as Texas A&M, Boise State, and Mississippi State, the nation is officially on watch as to who is interviewing, where rumors are heading, and everything in between.
That includes Liberty head coach Jamey Chadwell and a social media post with his location turned on.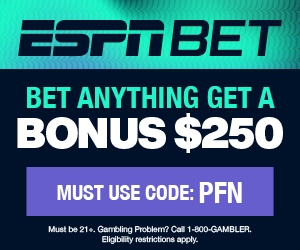 College Football Coaching Rumors: Jamey Chadwell to Mississippi State?
You better believe Jamey Chadwell will be a hot commodity in the college football coaching carousel. Chadwell currently has Liberty undefeated, eyeing a New Year's Six Bowl, and turned Coastal Carolina into a nationally known brand before taking the Liberty job.
MORE: College Football Coaching Carousel
And if you didn't believe Chadwell was a hot commodity in the coaching carousel, you better check his location services on Twitter (or X, if you're calling it that).
On Monday, Chadwell tweeted a simple "See everyone on Wednesday," detailing his appearance on a weekly show in Lynchburg.
What Chadwell forgot to do, was turn his location off when tweeting the simple promotional post. Though removed now, his post stated that he was in "Starkville, MS" when posting to Twitter, otherwise known as the home of the Mississippi State Bulldogs.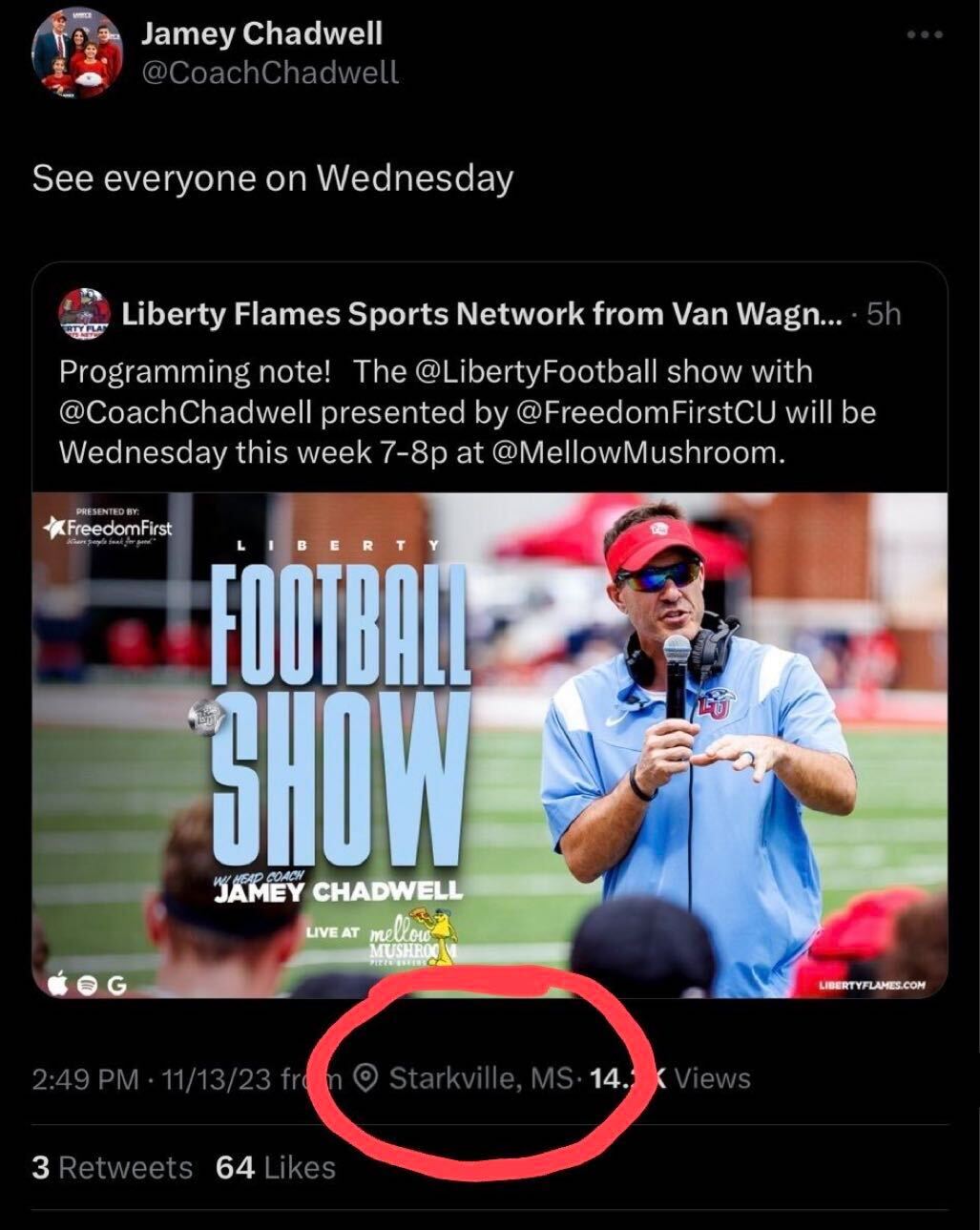 Now, this could be because he visited his friend Zach Arnett after Mississippi State fired Arnett. Or Chadwell could be visiting a relative, a family member, or a friend in Starkville.
But, let's face it, we're pushing away the obvious: Arguably one of the hottest commodities for teams searching for a new coach in the same place as one of the biggest openings in college football. That equation has but one answer. One outcome.
Sure, there is speculation here. And there is no telling whether or not he interviewed at this time, nor if he would even take the job if offered, nor if he even aced the interview if there was one.
But the college football coaching carousel has reached rumor season, and we still have two weeks of the regular season left.
Chadwell is absolutely a name to watch on the open market, and his tweet proved that.