Our weekly iteration of our 2023 ACC QB Rankings is here, taking a look at where they stack up through 13 weeks of the season. A season that wowed to say the least, a record amount of bowl-eligible teams have their quarterback situations to thank for that.
Jordan Travis led Florida State to an undefeated record as the lifeblood of his Seminoles program, and his protege Tate Rodemaker must face off against Jake Plummer in the ACC Championship Game.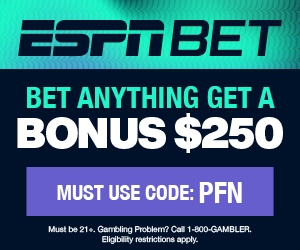 2023 ACC QB Rankings
As with all of our conference rankings and our national quarterback evaluations, the ACC QB rankings below consider everything involved with quarterbacking at the major college football level.
While statistics are listed, they were not the lone deciding factor in ranking the athletes. The list below prefers programs with a solidified quarterback situation and one signal-caller who plays significant snaps against top-tier competition. Two-quarterback systems will always be looked down upon, especially in those cases where an answer has not yet been provided for the long term.
Other factors in these rankings include but are not limited to game film, injury history, play-calling, offensive system knowledge and continuity, general quarterbacking mechanics, level of competition, the elevation of supporting casts, and several other influential factors.
All QB Rankings: 1-133 | ACC | B1G | Big 12 | Pac-12 | SEC | AAC | C-USA | MAC | MWC | Sun Belt | FBS Ind. 
The Coaching Carousel is in full swing. Stay updated with the entire College Football Coaching Carousel here to find all the latest coaching firings, hirings, and rumors.
Tier 1: The Elite ACC QBs
1) Jordan Travis, Tate Rodemaker | Florida State
Last Week's Ranking: 1st (no change)
Yards: 2,755 | TDs: 20 | INT: 2 | Comp. %: 63.9% | YPA: 8.5
It's quite clear that Jordan Travis was the lifeblood of this Florida State team in 2023. His horrific injury has changed the course of the College Football Playoffs and the ACC Championship Game all the same.
Yet, it didn't stop the Seminoles from toppling the Florida Gators in their annual heated rivalry.
Tate Rodemaker struggled mightily in the first half against the Gators, but the offense rebounded nicely at halftime and the defense figured out how to stop UF on the other side of the ball. Still, in order to persevere and win the ACC title, the 'Noles must get better play from Rodemaker against Louisville.
The Seminoles hold on to the top spot in the ACC because of two reasons: Who else is better and this is now a season-long review of the programs with the regular season being over. Travis was the best QB in the conference, hands down, and this offense is among the best in the country even without him.
2) Drake Maye | North Carolina
Last Week's Ranking: 2nd (no change)
Yards: 3,608 | TDs: 24 | INT: 9 | Comp. %: 63.3% | YPA: 8.5
In yet another display of a potential top overall pick trying to play Superman, Drake Maye couldn't quite get his North Carolina team over the hump in Week 13. The Tar Heels dropped their game against NC State in a rather convincing fashion, and if that was the final game from Maye in Carolina Blue, he was outdueled by NC State's Brennan Armstrong as well.
Still, there is no denying the talent that Maye has. Similar to USC's Caleb Williams, Maye was forced to play world-beater and suspect to a struggling defense at times. That is not a sustainable way to win games at any level and it proved itself with the Tar Heels dropping four of their final six games this season.
Maye had a sound year and a better career in Chapel Hill, flashing some rare arm talent at almost every turn. Few can put the ball in places he does and he consistently elevated talent around him. His professional career will be bright, but we'll look back at his college days and wonder what he could've done with a better defense.
Tier 2: Well-Above-Average ACC QBs
3) Haynes King | Georgia Tech
Last Week's Ranking: 3rd (no change)
Yards: 2,755 | TDs: 26 | INT: 15 | Comp. %: 61.9% | YPA: 7.8
This Georgia Tech team means business and Haynes King is absolutely the ringleader of a potential future ACC power. King gave the Georgia Bulldogs defense fits and the run game got rolling. While it just wasn't meant to be, the Yellow Jackets sure put fear into the Bulldog faithful, who thought they would run over the Wrambling Wreck in Clean, Old Fashioned Hate.
It wasn't the prettiest display of passing from King, but he still flashed his talented arm in multiple situations. Obviously, he ran the ball well, as his calling card has become his ability to break contain in non-QB-run situations and dominate on designed carries.
For the season, King has scored nine touchdowns on the ground and proven to be an unstoppable force with his legs. With a final season left, the growth that we've seen from King will lead many to think this team could be a contender in 2024 for the ACC. And they're not wrong.
4) Kyron Drones | Virginia Tech
Last Week's Ranking: 4th (no change)
Yards: 1,993 | TDs: 15 | INT: 3 | Comp. %: 58.0% | YPA: 7.5
If you weren't sold on Kyron Drones as the quarterback of the future for the Virginia Tech Hokies, then you need to rewatch this season's worth of film. Don't get me wrong, this season was not without its flaws in Blacksburg, but it certainly provided a spark unlike what we've seen in years past for the Hokies.
Tech is going bowling and they have a defense and Drones to thank for it. Against Virginia in the final regular season game, Drones threw for three scores and did so no thanks to his receivers yet again. He flashed his in-game athleticism yet again against the Cavaliers.
He'll choose his shots wisely and can make all the throws. His downfield accuracy has improved this season and the sights for 2024 should be set much higher with Drones' growth we witnessed in 2023.
Tier 3: Above-Average ACC QBs
5) Brennan Armstrong | NC State
Last Week's Ranking: 5th (no change)
Yards: 1,621 | TDs: 11 | INT: 6 | Comp. %: 62.4% | YPA: 6.9
What a remarkable end of the season it was for NC State and Brennan Armstrong. Lest we forget, Armstrong was benched in favor of MJ Morris to 'provide a spark' and all Armstrong did once Morris decided to redshirt and ultimately transfer is dominate.
Armstrong got the final three starts of the season and threw six touchdowns against zero interceptions. He lit up the field and improved in each game as the starter once again. He was markedly different as a quarterback and leader from his early-season stretch of starts and looked every bit the part of a former 4,000-yard passer that he is.
While they await their bowl game designation, we can look back at Armstrong's career, all he's been through and have nothing but pride to have watched it unfold. He battled through tragedy at UVA and adversity at NC State. The dual-threat lefty has his place in the college football record books as a 10,000-yard career passer and turned heads in doing so.
6) Jack Plummer | Louisville
Last Week's Ranking: 6th (no change)
Yards: 2,952 | TDs: 21 | INT: 11 | Comp. %: 66.2% | YPA: 8.8
Kentucky outclassed the Louisville Cardinals in the battle for the Governor's Cup in Week 13, yet Jack Plummer put forth a pretty solid display with his arm. Sure, there were costly turnovers, but the good largely outweighed the bad and the Cardinals were still in a position to topple their SEC rival.
Plummer threw for two touchdowns and hit each level of the field well enough to give Lousiville a chance to win. It wasn't always deep shots that impressed; and instead, it was his decision-making and ability to look off safeties to target the middle of the field well.
He'll use his tight ends and running backs well enough to open up some favorable matchups on the outside. Trusting his receivers to make plays on the boundary or simply throwing them open consistently is the only thing left to up Plummer's game.
He'll have to bring that A-game to the ACC Championship Game against Florida State.
7) Thomas Castellanos | Boston College
Last Week's Ranking: 8th (+1)
Yards: 2,146 | TDs: 15 | INT: 13 | Comp. %: 57.1% | YPA: 6.9
There will be a lot of teams that are scared when they see Boston College on their schedule in 2024, and that's largely because of Thomas Castellanos. The young quarterback flashed brilliantly on multiple occasions in 2023, though it was far too inconsistently to create much havoc.
However, Castellanos showcased plenty of growth over the season for BC and put the Eagles' opponents on notice. Against Miami in Week 13, Castellanos threw for 151 yards and a touchdown, flashing some serious arm talent in the process.
He showed his accuracy and poise under duress and some beautifully layered shots over the arms of the defender were the highlights. Castellanos is a dynamic runner with the ball, and that will never change, though he'd be better suited to get in the proverbial lab next offseason and work on his footwork in the pocket.
The BC defense did him no favors in 2023, nor did his offensive line, but Castellanos gave the Eagles a chance to win regardless. Castellanos ran for 957 yards and 11 touchdowns on the ground, with the chance to go over 1,000 yards with their bowl game.
Against Miami, Castellanos's 151 yards were enough to push him to 2,141 passing yards, though he's almost reached his touchdown total with 13 interceptions all the same. The future is bright if he can hone in on the fundamentals.
8) Cade Klubnik | Clemson
Last Week's Ranking: 7th (-1)
Yards: 2,580 | TDs: 19 | INT: 8 | Comp. %: 63.0% | YPA: 6.2
A strong game of passing it was not for Cade Klubnik, nor his counterpart Spencer Rattler, in the Palmetto Bowl. Clemson and South Carolina dueled it out in a battle of field goals and field position in the final game of the regular season.
The Tigers got the better of the Gamecocks, but it certainly wasn't because of Klubnik. That's sort of how the season went for Clemson; the games they won weren't necessarily because of Klubnik, and that's now seemingly becoming a systemic issue for the Tigers.
There is no denying Klubnik's talent, but the decision-making and questionable play calls (something he can't help) will always leave us wanting more from him. Similar to his former mentor, DJ Uiagalalei, don't be surprised if, in two seasons, we're talking about Klubnik having a career revelation at another school.
9) Tony Muskett, Anthony Colandrea | Virginia
Last Week's Ranking: 9th (no change)
Yards: 1,958 | TDs: 13 | INT: 9 | Comp. %: 62.6% | YPA: 8.0
The future is absolutely shining brightly for Anthony Colandrea. The freshman gunslinger was an incredibly fun player to watch grow as the season went along and when he was on the field for Virginia.
The errors and miscues dwindled as the season progressed for him and he still didn't lose his firepower downfield all the same. After a disastrous second half against Maryland, it appeared the Colandrea took the time in between to figure out when and where to take his shots as he steadily improved down the stretch of the season.
He threw just three picks in his final four starts compared to seven touchdowns, and yet it could have been more scores had he some help on the receiving end at times. Colandrea's gunslinger attitude should make this Cavs team fun to watch in 2024 and if he can continue the growth we witnessed on a game-to-game basis next fall, the sky is the limit for him.
Tier 4: Average ACC QBs
10) Riley Leonard, Grayson Loftis | Duke
Last Week's Ranking: 10th (no change)
Yards: 823 | TDs: 8 | INT: 3 | Comp. %: 53.7% | YPA: 6.1
We don't know what the future will hold for the Duke Blue Devils now that head coach Mike Elko is with the Texas A&M Aggies, but we do know that either quarterback option really opened up eyes this season. Riley Leonard never got the full end of the stick in terms of appreciation for his efforts after his injury, and Grayson Loftis improved weekly but quietly.
The Blue Devils quietly had a great season down the stretch with Loftis at quarterback. He split the final four games, starting each of them from Week 10 onward. Loftis defeated Wake Forest and Pittsburgh and narrowly lost to North Carolina and Virginia by a combined five points.
He wasn't quite the game-breaking quarterback that Leonard was with his legs and dual-threat ability, but Loftis added a dimension with his arm talent. Loftis improved his vision in each start, and decision-making caught up as well. If he stays under the new leadership, Duke's future could be bright.
Tier 5: Work-To-Be-Done ACC QBs
11) Tyler Van Dyke | Miami
Last Week's Ranking: 11th (no change)
Yards: 2,703 | TDs: 19 | INT: 12 | Comp. %: 65.7% | YPA: 8.1
It could be said that if Tyler Van Dyke played the full game in Tallahassee, Miami may have come out on the other side of the result against Florida State. We may never know, but it would've had to have been the version of Van Dyke that showed up against Boston College to end the regular season to do so.
Van Dyke threw for 290 yards and two touchdowns against BC, spreading the ball out evenly and well to his playmakers everywhere on the field. Injuries and shaky play led to a 19-12 touchdown-to-interception ratio, but when he was at his best, Van Dyke looked close to the immaculate form he showed in 2021.
Van Dyke has a ton of talent and throws an incredibly pretty deep ball, but the decision-making marred his season overall. The future is unknown as to whether or not Van Dyke comes back to Miami in 2024, but he certainly would make the Hurricanes a better team if he did return and plays like he did in stretches this fall.
UPDATE: Van Dyke has since entered the transfer portal after these rankings were published.
12) Garrett Shrader | Syracuse
Last Week's Ranking: 14th (+2)
Yards: 1,686 | TDs: 13 | INT: 6 | Comp. %: 62.6% | YPA: 7.9
Without their head coach, Garrett Shrader and the Syracuse Orange went out on a high note for the 2023 season. Shrader returned to action in a full-time capacity and dominated with his dual-threat talent.
He fooled the defense completely with his legs and threw for another three scores, giving him four total touchdowns in a come-from-behind victory against Wake Forest. The season didn't go nearly as planned for the Orange, and though it was largely the offense's fault, Shrader still found great success when he was healthy.
A dynamic athlete, Shrader proved once and for all that he gave his program the best chance to succeed in 2023, and it culminated with a sixth victory to reach a bowl game. In his final game of the season, Shrader has a chance to reach 7,000 career passing yards if he were to throw for 59 yards simply.
13) Christian Veilleux, Nate Yarnell | Pittsburgh
Last Week's Ranking: 12th (-1)
Yards: 1,179 | TDs: 7 | INT: 8 | Comp. %: 51.1% | YPA: 6.4
It was a season to forget in so many aspects for the Pittsburgh Panthers. First, there was the failed Phil Jurkovec experiment. Then, there was Christian Veilleux upsetting Louisville before ultimately fizzling out.
Then Nate Yarnell entered the fray and gave the Panthers a bit of a consistent spark. Ultimately, it didn't matter who the quarterback was; the team seemingly lost its identity and was marred with some off-the-cuff remarks from their head coach in 2023.
However, when he was on his game, Yarnell proved to be the better of the two. He split his starts with a 1-1 record but fielded the only competent throwing mechanics of the trio. Yarnell is an interesting quarterback to watch through the offseason, as it was clear he was the best of this group and returns with the most eligibility.
14) Mitch Griffis, Michael Kern | Wake Forest
Last Week's Ranking: 13th (-1)
Yards: 1,553 | TDs: 9 | INT: 7 | Comp. %: 59.9% | YPA: 7.5
As the season went along, it was clear how much Sam Hartman meant to the Wake Forest program. Neither quarterback could generate anything that looked like competent, consistent play, and the Demon Deacons suffered because of it.
Sure, the offensive line was below average in 2023, but the quarterbacks got themselves into too much trouble in this QB-friendly offense.
Michael Kern largely fielded the most impressive game of the season: A three-touchdown performance against Syracuse, and yet it still ended in defeat. Kern couldn't move the ball against Notre Dame and largely struggled in his relief duty earlier in the season.
For someone with Kern's experience in the Wake Forest offense, his performance was concerning.
As far as Mitch Griffis is concerned, his play started off strong, but once the defenses improved, his play withered away. Griffis has since his the transfer portal following the end of the regular season. His last start came in Week 11 against NC State where he was relieved by Kern.