There's lots on the line as the 7-3 Ohio Bobcats attempt to stay in the MAC Championship Game hunt when they come up against bowl eligibility-chasing 5-5 Central Michigan Chippewas in midweek MACtion.
Who emerges victorious on Wednesday night? Ahead of the game, we've got the latest college football betting odds, DFS picks, and an Ohio vs. Central Michigan prediction.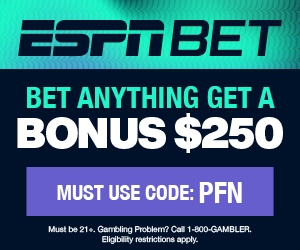 Ohio vs. Central Michigan Betting and DFS Preview
All odds are from DraftKings Sportsbook and correct as of Tuesday, Nov. 14, 2023. Want to take advantage of the Ohio vs. Central Michigan odds? Visit the College Football Network live college football odds page to place bets in your state.
Spread
Ohio -10
Moneyline
Ohio -360, Central Michigan +285
Over/Under
46 points
Game time
7:00 p.m. ET
Location
Peden Stadium, Athens, OH
Predicted Weather at Kick
37 degrees, 5 mph winds, clear
How to Watch
ESPNU, FuboTV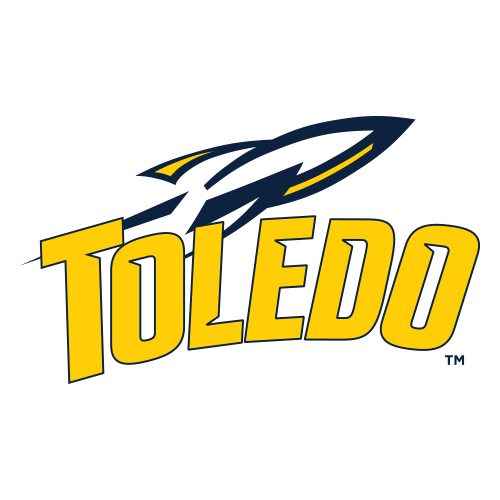 TOL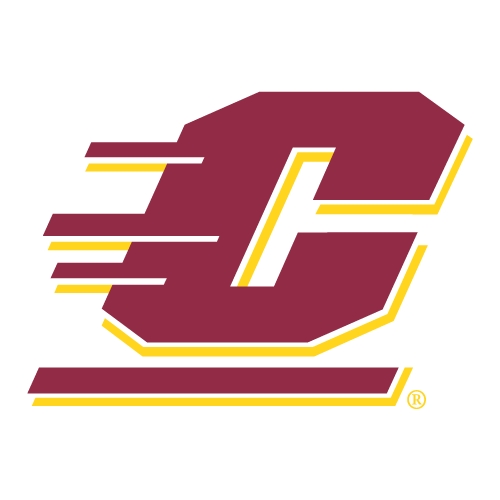 CMU
Looking to back the Bobcats or is Central Michigan the midweek MACtion money-maker for you? If you're going to take advantage of the Ohio vs. Central Michigan odds, consider some of the following factors before you part with your hard-earned cash.
Central Michigan has been a thorn in the side of the Bobcats in recent seasons, coming into this clash on a six-game win streak as part of a 27-5-2 head-to-head historical record. Forget home-field advantage in this clash too; Ohio hasn't extinguished the Chippewas in Athens since 2000. Despite this, Tim Albin's team entered this MACtion matchup as a significant favorite.
While our Ohio vs. Central Michigan pick concurs with that assessment, there's less confidence in the spread line and points totals. Central Michigan has covered the spread just three times this season, although all of those were as an underdog — two were as a double-digit 'dog. Ohio covered last time out but has mixed fortunes as a double-digit favorite. Push, anyone?
Over half of Central Michigan's games this year have gone over the points line, including their last two where they were a part of games tallying 60+ points. However, seven Bobcats games have failed to cover the points line — with a push on one other. As our Ohio vs. Central Michigan prediction explains, the Bobcats defense might dictate the total tally on Wednesday night.
Top DFS Picks and Fantasy Plays
Ohio Depth Chart | Central Michigan Depth Chart
QB Kurtis Rourke, Ohio
QB Jase Bauer, Central Michigan
QB Bert Emanuel Jr., Central Michigan
RB Sieh Bangura, Ohio
RB O'Shaan Allison, Ohio
RB Rickey Hunt, Ohio
RB Marion Lukes, Central Michigan
RB Myles Bailey, Central Michigan
RB BJ Harris, Central Michigan
WR Sam Wiglusz, Ohio
WR Tyler Walton, Ohio
WR Miles Cross, Ohio
WR Jesse Prewitt III, Central Michigan
WR Chris Parker, Central Michigan
WR Tyson Davis, Central Michigan
TE Will Kacmarek, Ohio
TE Tyler Foster, Ohio
TE Mitchel Collier, Central Michigan
There are two college football games on Wednesday to compile your DFS team from in Week 12. If you're new to DFS, Fanduel Superflex contests require you to select a quarterback, two running backs, three wide receivers, and a "superflex" that can be any of the above or a tight end.
Ordinarily, Central Michigan quarterback Jase Bauer would be the standout fantasy option at the position, but you should approach your Ohio vs. Central Michigan picks with caution. Bauer was rotated with Bert Emanuel Jr. last time out, and the Ohio defense has the potential to limit both quarterbacks' undeniable athletic capability as dynamic dual threats.
The Bobcats haven't been firing on full offensive cylinders this season, leaving fantasy managers disappointed. However, Kurtis Rourke has the opportunity to add to his 132.68 points accrued so far. Although Miles Cross leads Ohio in touchdowns, Sam Wiglusz is the main target for Rourke and should be set for a bounce-back week after logging no receptions last week.
Some of the highest-scoring running backs in the MAC are in action on Wednesday night, which one can you trust? Despite not matching his performance from last year, Sieh Bangura has been an important part of the Ohio offense and is a viable option. Marion Lukes has consecutive 100+ yard games, but faces a tough matchup — unlike Miami (OH) standout Rashad Amos.
Prediction for Ohio vs. Central Michigan
Okay, so we've furnished you with the Ohio vs. Central Michigan odds and some DFS picks. Now, it's time to close this thing out with our prediction. The Bobcats need a win to keep up the pressure at the top of the MAC East, while Central Michigan's chances of becoming bowl-eligible will take a dint with a defeat. How will the game play out on Wednesday night?
The Chippewas haven't logged back-to-back defeats all season, which bodes well for Wednesday night coming off the back of a 10-point loss to Western Michigan. Meanwhile, they face a Bobcats team that has failed to live up to expectations of a team that went to the MAC title game a year ago and was predicted to return comfortably this year.
That's likely where the good news ends for Central Michigan when you weigh the two teams against each other. Although they face a less-than-stellar Ohio offense, the Chippewas defense has allowed 30.7 points per game this season — the third-most in the MAC.
They rank in the bottom half of the conference for yards per carry and rushing touchdowns allowed, while the passing defense has allowed the most yards per game and yards per attempt in the MAC this year. Furthermore, they've secured the second-fewest interceptions, allowed the third-highest QB completion percentage, and third-most passing touchdowns.
Not great, Bob — but great for the Bobcats.
The Chippewas passing defense should allow Ohio quarterback Rourke to put together a game akin to how he dismantled Bowling Green and Kent State earlier in the season. He hasn't had a multiple passing touchdowns game since helping the Bobcats beat the Golden Flashes in early October.
Meanwhile, the Ohio run defense has the potential to nullify the strength of the Central Michigan offense. The Bobcats have allowed just six rushing touchdowns all year, held opposition running backs to 3.26 yards per carry, resulting in a MAC-low 95.20 rushing yards allowed per game.
Watch out for Bryce Houston and Keye Thompson living in the Central Michigan backfield as the Bobcats record their first win over the Chippewas in Athens since 2000. Then it's all eyes on the scoreboard as Ohio hopes for a Miami (OH) loss in Oxford.
Prediction: Ohio 24, Central Michigan 14