College sports fans will get treated to a rare final four scenario this Thanksgiving weekend. It's a football version courtesy of the Mountain West Conference. Four teams, two games, one outcome — who punches their ticket into the conference's championship game?
It's down to UNLV, San Jose State, Boise State and Air Force. Time to take a deeper dive into the scenarios involving this conference title set up.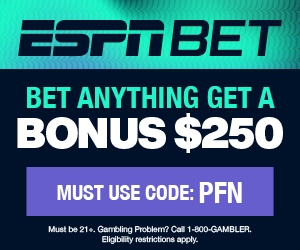 Mountain West Conference Title Game Clinching Scenarios
It's win and in for everyone, right?
Not necessarily. There are teams who will need the added help. But others who control their own destiny. Here's a closer look.
UNLV Rebels
At 9-2, the UNLV Rebels (yes, the longtime MWC bottom dweller, the Rebels) own the MWC's best record. It's a renewed energy in Sin City. And they control their own destiny.
Defeat San Jose State on Saturday, and the Rebs will earn their first-ever MWC title game appearance. A victory over the red-hot Spartans would place them at 7-1 in conference games — which would easily position them to host the game at Allegiant Stadium.
However, technology does play a role in their scenario.
If UNLV falls to SJSU and Air Force knocks off Boise State, then computer rankings come into play. That's because SJSU, UNLV, and Air Force would have one loss between each other. The Rebs knocked off the Falcons last Saturday. SJSU lost 45-20 to Air Force earlier in 2023.
Boise State Broncos
The Boise State Broncos have gone from firing Andy Avalos as head coach to possibly playing for its sixth MWC title since 2017.
But the Broncos need more help than ever before.
A Boise State win and UNLV loss won't guarantee a regular season rematch between the Broncos and SJSU. Computer rankings come back into play, especially since UNLV and BSU didn't play each other during the regular season.
The computer ranking gap between the Broncos and Spartans currently favors the former.
But a UNLV win and Boise State victory set up the 2023 MWC title game between both teams.
San Jose State Spartans
The San Jose State Spartans are the hottest team in the MWC — having won five in a row.
It's simple for SJSU: win, and your chances of playing for the conference title increase. It hands UNLV its second conference loss while also evening the conference records at 6-2. But by beating the Rebs, SJSU would hold the tiebreaker.
However, composite computer rankings could come into play even if SJSU wins as UNLV, Air Force, and the Spartans would all be 1-1 between each other.
Easiest scenario for the Spartans? Hope the Falcons win over BSU, then win in Vegas to play for your second MWC title since 2020.
Air Force Falcons
While SJSU is the red-hot MWC team, the Air Force Falcons have taken the biggest tumble.
Air Force is heading into the holiday weekend on a three-game slide — which includes the two MWC losses to Hawai'i and Saturday's UNLV defeat.
Ranking-wise, SJSU and UNLV are up on Air Force. But a Falcons win and a SJSU victory over UNLV will elevate their chances of appearing for the conference title.
It won't be easy for the Falcons. Boise State is at home and 6.5 points favor the Broncos.